Carmageddon: Max Damage PS4 – Quick Review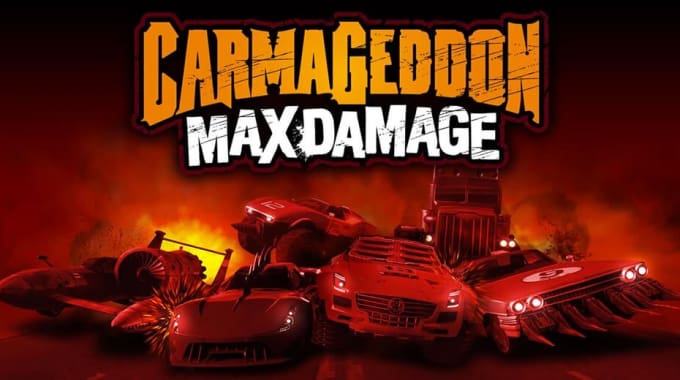 The next gen Carmageddon is available for Playstation4. I was a big fan of the old first version of this game (I played the timed demo for months!), so I decided to buy this new version for my console. This new version should be purchased? Or is it an epic fail? Keep reading this quick review and you'll discover the answer.
The space the game will occupy on your hard disk will be more or less than 15 Gigabyte.
You can start playing even before the download is finished completely. Obviously, in this case, we will have only one map and a few cars. Everything else will be unlocked as the download continues. 'Nuff said, we launch the game!
Carmageddon: Max Damage - Gameplay PS4
A simple menu welcomes us. The game modes are locked except one, career. The first race that we will face will serve as a tutorial. After choosing the pilot between the two available (I chose the legendary Max Damage) you can start the massacre. I must say that the charge is a bit long, maybe because I had not finished downloading the game.
Finally, the engines warm up on the grid. 3,2,1 FIGHT! The initial impact is not the best because of graphics not really exceptional, but at least the sound is good, and the music is fantastic, very powerful and perfect for this game.
After about an hour of accidents, stunts, crushed pedestrians and so much blood, I have to admit that the fun covers all the technical debt of the game. The feeling is to play the old Carmageddon with improved graphics. The more you play Carmageddon Max Damage, the more you will want to play it, again and again.
There are a lot of cars available in our virtual garage, but we need to unlock them first. You can also customize them slightly changing the color or the rims. I don't know exactly how many maps there are, I got to see just one: a city with a big stadium. It's a great fun squeeze all the football players and the cheerleaders inside.
Disseminated in the game map you will find numerous bins that will equip your car with incredible powers useful to demolish your opponents or to kill pedestrians quickly. I have found some hilarious. My favorite is the "silent but deadly." When you decide to use this power, your car will begin to fart choking pedestrians near you!
Recapping the graphics are not that great, but the fun is so much! I, therefore, recommend the purchase to all those who have played the previous versions. New users, instead I suggest you try it before you buy it.
Score: 7
Remember Carmageddon is just a video game. Drive carefully and respect pedestrians!